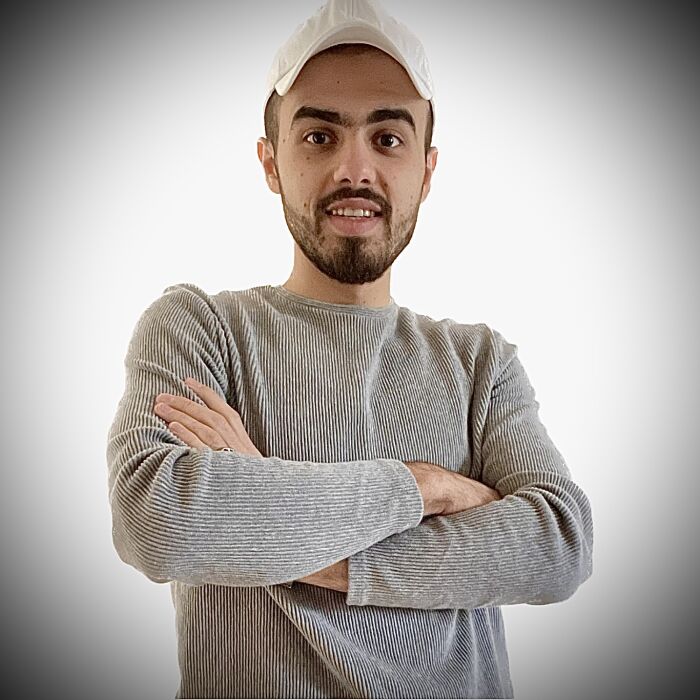 I'm 24 years old
and originally from Lebanon.
I'm in Germany for one year and 8 months
and live in Kamp-Lintfort.
I'm Ubaida Dib, a master's candidate in information engineering and computer science at the Rhein-Waal University of Applied Sciences.
In order to advance my career as a Full Stack Web Developer (Frontend & Backend) and Software Developer, it is my aim to find a part-time or full-time job that will empower me to bring my skills and knowledge to work.
One thing concerning me—outside of work—is that
• I'm always on schedule and respect deadlines. • I offer my work at its finest.
• I put my customers' needs first.
• My passions are cooking and traveling.
As a web developer, I'm interested in developing additional skills and have some basic knowledge of artificial intelligence, data analysis, data mining, mobile application development, and project management. Aside from that, I am a Meta Certified Digital Marketing Associate certified by Facebook. I also have an A2 level of knowledge of German, which I am still working on improving. As well as research, writing, proofreading, proof-writing, and translating in English and Arabic, I am highly skilled in both languages.