What is Workeer?
Workeer is the largest job board for refugees, migrants and newcomers in Germany. The platform creates a suitable environment in which this specific group of job seekers can meet employers who are interested in hiring them. With the help of employer and candidate profiles, as well as numerous job offers in various industries and locations throughout Germany, we enable the first uncomplicated contact and exchange between newcomers and employers.
If you have any questions or feedback feel free to contact us.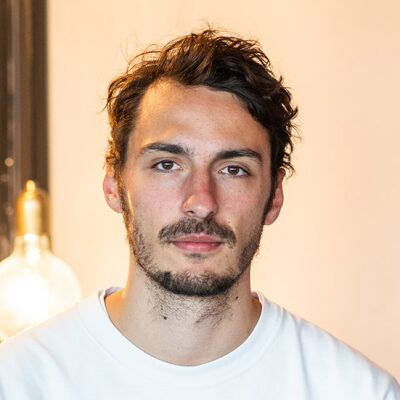 David Jacob
Co-Founder, Head of Product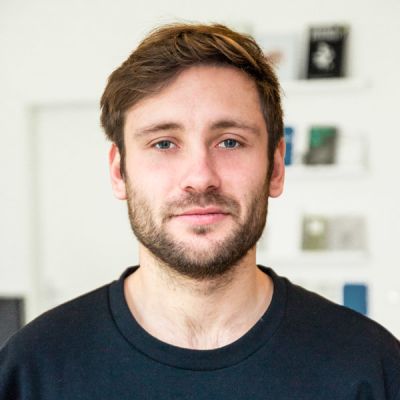 Karl Liebich
Co-Founder, Business Development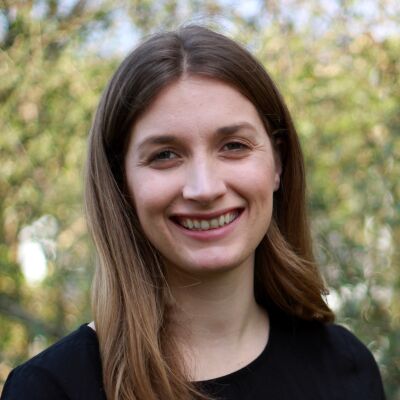 Victoria Baumann
Co-Founder, Careers & Partnerships
Why is there a need for Workeer?
It is well know that access to employment significantly supports the integration of refugees in their new environment. Nevertheless, refugees face a number of hurdles on their way into the labor market. In particular, the lack of a professional network often makes it difficult for them to find a job. The goal of Workeer is to provide this group of people with fair access to the German labor market and to facilitate uncomplicated initial contact between employers and refugees, migrants and newcomers. The goal is to support newcomers on their way to a self-determined, opportunity-filled future in Germany.
At the same time, there is lots of talk about the challenges facing the German economy due to demographic change and the resulting shortage of (skilled) workers. So why not see the arriving young, motivated and often qualified people as an opportunity? Workeer wants to empower refugees, migrants and newcomers to increase their visibility as potential employees and contribute to understanding them not as a burden but as an opportunity for the German economy and society.
Who is Workeer for?
Refugees, migrants and newcomers
With Workeer, we want to make it easier for job-seeking newcomers to enter the labor market. The aim is to create a space for them that takes their needs and requirements into account and thus supports them. The preparation of the information entered is also intended to simplify the creation of a meaningful, convincing application.
Employers
Employers should have easier access to a special group of people that has been difficult for them to reach so far. At this point, a lot of potential is lost from which employers could greatly benefit.
In addition, employers will receive help in the future with the tasks and questions that come with employing refugees and migrants. This includes basic questions as well as guides and guidelines on the legal framework or applications to be submitted.
Supporting initiatives and organisations
Numerous initiatives and volunteers have made it their mission to support refugees, migrants and newcomers in Germany. We want to support them in the topic of job placement by simplifying processes and making them more efficient.
Society
The successful entry of newcomers into the labor market is a success for society as a whole.  They are no longer dependent on social benefits, but can earn their own living. As taxpayers, they then even contribute to Germany's economic performance.
The positive effect on the integration of refugees, migrants and newcomers and their attitude to life also ultimately leads to an improved social climate and should therefore not be underestimated.
Our society can only benefit from successful integration into the labor market.
Frequently asked questions
Why are all profiles publicly viewable?
After registration all profiles are set to draft status. When editing the profile, you can set it to public. There is also the option of making the profile visible only to registered users.
It is important to us to communicate the diversity of candidates and the great interest of German companies in hiring them to the outside world.
Are refugees and migrants taking jobs away from Germans?
Are the refugees being exploited here?
We have no influence on what kind of employment or payment employers advertise on Workeer. But by presenting this mandatory information transparently and openly, we want to do our part to ensure that fair employment is offered on our platform. In principle, employers must of course adhere to the applicable laws in Germany in their job offers anyway.
Are there any plans to expand Workeer to other countries?
We are currently concentrating on expanding our impact in Germany. We have not yet discussed whether we will expand Workeer to other countries. However, we would be happy if others take the initiative and create projects in other countries based on our model.
Supporting Workeer
You can support us by telling newcomers, employers or initiatives about Workeer. The more people know about Workeer, the more impact the platform will have.
Flyers and posters to inform newcomers are available for free download here and can be distributed onsite and to all interested people.
If you have any questions or other ideas, please feel free to contact our team.